NEC Univerge Blue Connect Bridge
NEWSLETTER JUNE 2023: Time to Bridge Your NEC Premise-Based Phone System Into the Cloud!
Valued Customer, On-premises phone systems were built for an era where most work happened in the office, and voice was the primary mode of communication. In today's changing business environment, the traditional work style of going into an office everyday has morphed into a hybrid one... office, office & remote, or fully remote. But if you already have a NEC on-premise phone system (SV9X00, SL2100, 3C) you can expand its reach into the Cloud with UNIVERGE BLUE CONNECT BRIDGE.
What this video to learn more: HERE
UNIVERGE BLUE CONNECT BRIDGE integrates with your existing NEC phone system, allowing you to move to cloud-based business communications at your own pace. Start with a little as 5 users today and, if you decide to move everyone to the cloud in the future, we'll help you migrate your entire workload whenever you are ready (1, 5, 10 years from now) with no changes or interruptions to the end-user experience.
Future proof your current phone system by transforming it into a hybrid premise/cloud system.
Are you ready to lean more? Call us: 330.869.8657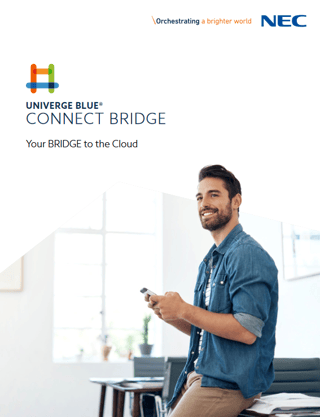 UB CONNECT BRIDGE Brochure - PDF
5 EASY WAYS TO PROTECT YOURSELF AGAINST PHISHING ATTACKS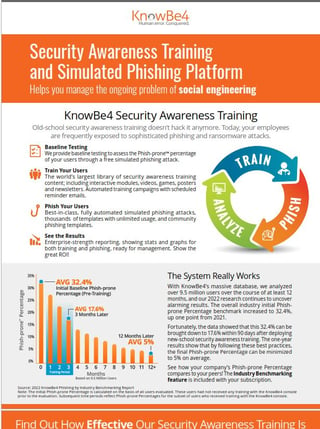 Security Awareness Datasheet - PDF
87% of credential phishing attacks looked like legitimate common business workflows in order to trick end users to engage with the message.
82% of breaches involve the human element.
The truth is that you can't rely on technology to fully protect you against phishing threats. You have an important role to play in security. Here are 5 easy ways to protect yourself and your company from common phishing attacks.
Be aware of requests with high urgency requiring quick action

Think about whether you initiated the action

Never give personal information over email or text

Don't click on messages that contain misspellings

If an offer seems too good to be true, it probably is
Download the guide from NEC on how to protect yourself!
Check out Clarktel's March newsletter detailing Security Awareness Training available from Clarktel. You can read more about it here.
REQUEST A SERVICE CALL OR SALES SUPPORT:
SERVICE:
Routine Service Requests: Call: 330-572-4853 (24/7)
OR Email anytime: service@clarktel.net
Emergency Service Requests: Call: 330-572-4853 (24/7)
NEVER SEND AN EMAIL FOR EMERGENCY SERVICE REQUESTS
SALES AND BILLING:
Billing Questions: Email: accounting@clarktel.net
Quotes and Estimates: Email: info@clarktel.net