Clarktel's Services Portfolio
NEWSLETTER: February 2023
Are you getting the most from Clarktel?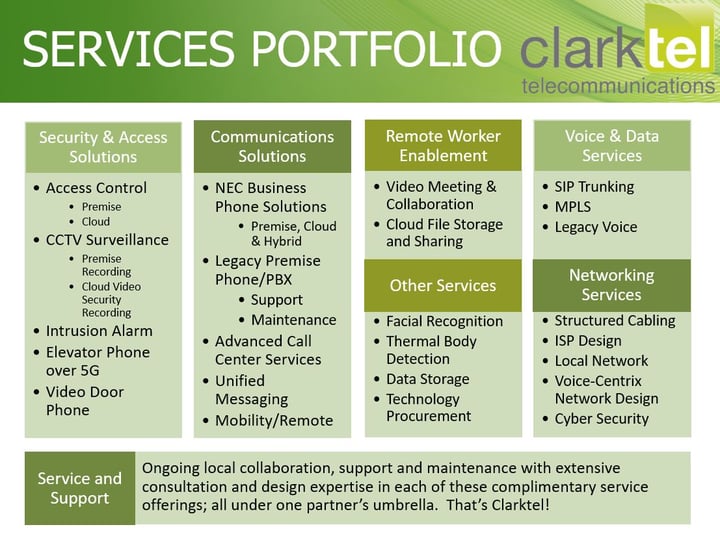 You know us, our partnership, industry knowledge and service delivery history; but are you getting to most out of your relationship with us?
We're thankful that clients, like you , trust us to deliver one or two of your core business technology solutions. But so often our clients remain unaware that we also offer so many other complimentary business solutions that your business likely needs or uses today.
Do you use cloud-based video team meeting services or shared file storage for collaboration?
If you do, you're probably paying for it with different monthly bills. We can make it easier for you with UNIVERGE BLUE. UNIVERGE BLUE MEET offers video team meeting services (that are just as good as those other guys), cloud-based file storage with collaboration and versioning (similar to the "Drive" product over at Google) and best-in-class business phone service that allows you to work from anywhere, on any device. All three are bundled as part of one monthly business phone subscription to UNIVERGE BLUE CONNECT.
How about Access Control or CCTV services, do you use any of these?
We deliver those, too; and ours gives you command and control, including live video, from anywhere! That's especially handy on those Northeast Ohio snow days.
It's time to explore all that Clarktel can deliver!
Our team of experienced professionals are dedicated to helping you with all of your business technology needs; not just the one or two you receive from us today. Whether in the cloud or your local IT closet, Clarktel delivers all of today's best-in-class business solutions.
Call us today to explore your options and find the right set of solutions, customized for you! 330.869.8657 | www.clarktel.net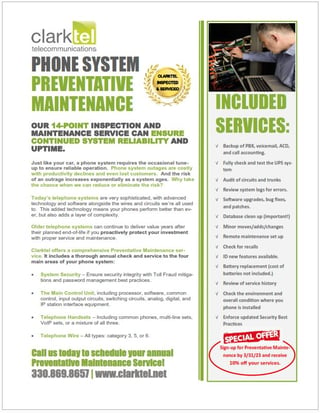 Preventative Maint Flyer - PDF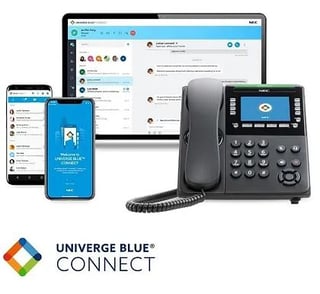 Clarktel's Univerge Blue - Website
CLOUD-BASED ACCESS CONTROL FROM ProDataKey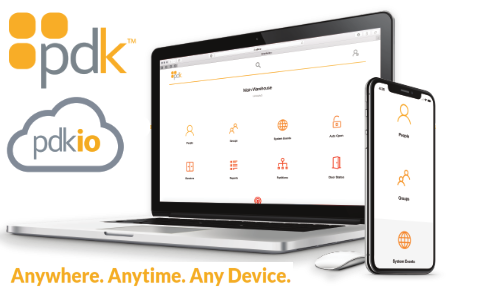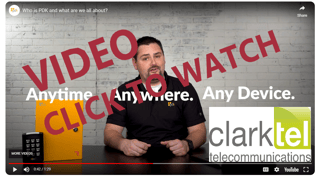 WATCH: pdk io Overview Video
prodatakey (pdk) and Clarktel are delivering one of the most powerful and streamlined cloud-based access control platforms on the market; called pdk io.
With pdk io, you'll experience full configuration and management from any internet-connected device, from any work location. Manage users, create groups, open and close doors, set system rules, send SMS & email alerts, instantly allow or revoke facility access, and more. All in a single App. Backed by the industry's highest security standards, pdk io services are hosted in highly secure and redundant cloud servers. For added security, two-factor authentication for users can be enabled before any account changes take place.
Want to see a pdk io demo? Call us today! 330.869.8657 | www.clarktel.net
REQUEST A SERVICE CALL OR SALES SUPPORT
SERVICE:
Routine Service Requests: Call: 330-572-4853 (24/7)
OR Email anytime: service@clarktel.net
Emergency Service Requests: Call: 330-572-4853 (24/7)
NEVER SEND AN EMAIL FOR EMERGENCY SERVICE REQUESTS
SALES AND BILLING:
Billing Questions: Email: accounting@clarktel.net
Quotes and Estimates: Email: info@clarktel.net